FINALLY RELIEF ANNOUNCED BY GOVT
Posted date: 28 Fri, May 2021 10:53:21 PM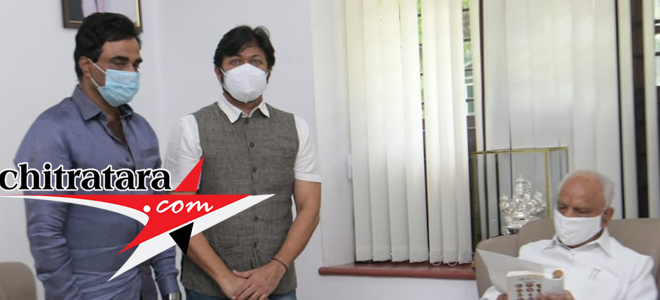 The Karnataka state government has heard the appeal of KCA Chairperson Suneela Puranika, Tara Anuradha, Sa Ra Govindu, Rockline Venkatesh and other members.
Because of it, 16095 cinema artists are getting Rs.3000 each as relief in this Coronavirus second wave time. The Karnataka government has set aside Rs.4.82 crores via the Kannada and Culture department.
Those who are already getting a monthly pension from the government are not eligible for it. The amount of Rs.3000 will be credited to the rest of the artists it is told.
All the members who approached the Karnataka Chief Minister BS Yediyurappa thanked the government immensely for quick approval for the appeal.
Kannada Cinema's Latest Wallpapers
Kannada Cinema's Latest Videos
Kannada Movie/Cinema News - FINALLY RELIEF ANNOUNCED BY GOVT - Chitratara.com
Copyright 2009 chitratara.com Reproduction is forbidden unless authorized. All rights reserved.