JK AND KAVYA SHETTY IN KAADA
Posted date: 30 Mon, Aug 2021 01:18:41 PM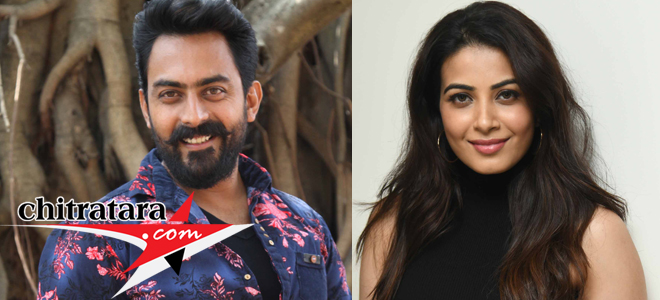 The handsome hunk and the lovely looking Jayaram Karthik and Kavya Shetty respectively are teamed for the first time in 'KAADA' a film by Splendid films that is all set to go on floors.
Jayaram Karthik alias JK with many good films to his credit is having a very strong role in this film of director Vishruth Naik. He is the man with inbuilt evil – the hunting starts say the poster released.
Kavya Shetty is another heroine who rocks with good performance and lovely looks. Achyuth Kumar, Ugram Manju and others are in the cast.
In the technical list Arun Suresh cinematography, Nandu music, Vikas Chandra editing, Ramesh stunt contribute for the film.
Kannada Cinema's Latest Wallpapers
Kannada Cinema's Latest Videos
Kannada Movie/Cinema News - JK AND KAVYA SHETTY IN KAADA - Chitratara.com
Copyright 2009 chitratara.com Reproduction is forbidden unless authorized. All rights reserved.