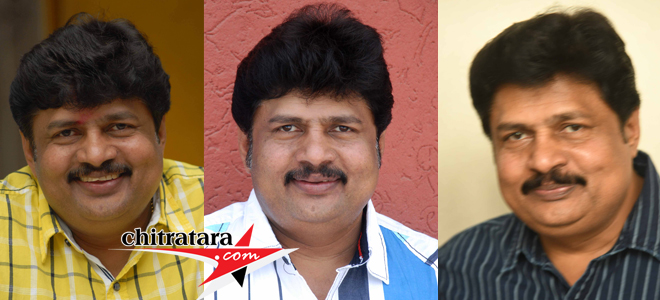 A humble personality and dashing producer of Kannada filmdom Ramu of Ramu Enterprises and Ramu International succumbed to Corona Pandemic after three days of fighting at MS Ramaiah Hospital on Monday night. He was declared dead around 7.30 pm on 26th of April, 2021. Ramu leaves behind actress wife Malashri, a son and a daughter.
Coming up in life from rags to riches is the tale of this noted producer of Kannada cinema and husband of noted actress Malashri dream girl of Kannada filmdom in the past.
Producer Ramu worked in a small shop in Subramanyanagar, later worked in Golf Club as Bar attendees. At this time Ramu veteran and famous journalist YNK (Y N Krishnamurthy) noticed discipline and sincerity and the daily meeting helped Ramu to make a position in Kannada film scenario.
Producer Ramu of many big hits, big risks and big dreams in his long career of over three decades commenced as a distributor and after 50 films his films like Lock Up Death made big news and won awards. This Lock Up Death in fact got huge fame for Ramu because of an unforgettable accident in front of Barton Center MG Road.
Producer Ramu made films of almost all top actors in Kannada except Dr Rajakumar and Dr Vishnuvardhana. At the time of 'Muththinantha Hendathi' he married actress of fame Malashri. Films like Golibar, AK 47, Simhada Mari, Halo Sister, Circle Inspector, Kalasipalya, Kichcha, Shivajinagara, Kanteerava, Gandedhe, Ghooli, Gulama, Masti, Thavarina Siri, Rakshasa, Auto Shanker, Malla (super hit), Hollywood etc did well in the box office. From 1993 via 'Golibaar' producer Ramu carried the profession with a lot of novelty, risk and achieved success to some extent.
After marriage to Malashri, action heroine of Kannada cinema producer Ramu made a few films with his wife as lead actor. A few films such as Lady Commissioner, Durgi, Chamundi (with Khushboo), Kannadada Kiran Bedi, Shakthi collected well at the box office.
The man with big dreams and big risks Ramu last remake film release was '99' starring golden star Ganesh and the film yet to release is 'Arjun Gowda' starring Prajwal Devaraj. Producer Ramu made films for Prajwal father Dynamic star Devaraj too in his career.
Karnataka Film Chamber of Commerce President Jairaj condoled the demise of one of the heavyweight producers of Kannada cinema.
Sri Raghavendra Chitravani headed by Sudheendra Venkatesh, Sunil and Vasu also expressed grief at the passing away of producer Ramu. Most of the films of producer Ramu banner the publicity work were done by Sri Raghavendra Chitravani.
www.chitratara.com team deeply mourns the demise of one of the prominent producers of Kannada cinema producer RAMU.