RAKSHIT SHETTY SURPRISES RASHMIKA ON BIRTHDAY
Posted date: 06 Tue, Apr 2021 06:19:56 PM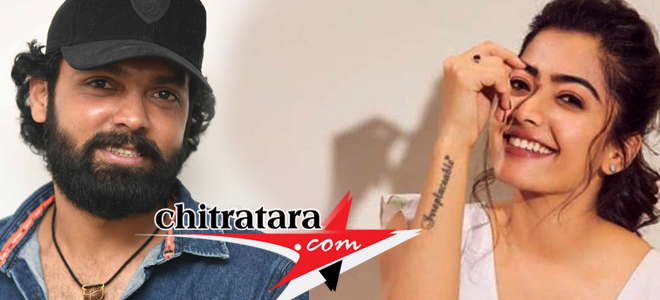 After engagement the two – Rakshit Shetty and Rashmika Mandanna break up is a known factor. However, there was nothing much on one to one on all these days. 2017 engagement broke on compatibility issue in 2018.
On a pleasant note and surprise to Rashmika Mandanna, national crush Rakshit Shetty on a flashback on the 25th birthday of Rashmika Mandanna. This is what surprising for everyone including Rashmika Mandanna.
Monday, 25th year of birthday of Rashmika Mandanna there was shooting for her Hindi film with big B Amitabh Bachchan going on, Telugu and Tamil cinema industry colleagues of Rashmika Mandanna greeted her on her birthday.
However, Simple star Rakshit Shetty posted a pleasant video – the audition Rashmika Mandanna attended at the time of Kirik Party the blockbuster film.
You are like real warrior. You are chasing dream feel proud. Happy birthday to you, more success should come you stated Rakshit Shetty in his tweet message.
Rashmika Mandanna was first half heroine of runaway hit Kannada film in the name of Sanvi Joseph.
Good memories are like old wine in old bottle.
Kannada Cinema's Latest Wallpapers
Kannada Cinema's Latest Videos
Kannada Movie/Cinema News - RAKSHIT SHETTY SURPRISES RASHMIKA ON BIRTHDAY - Chitratara.com
Copyright 2009 chitratara.com Reproduction is forbidden unless authorized. All rights reserved.