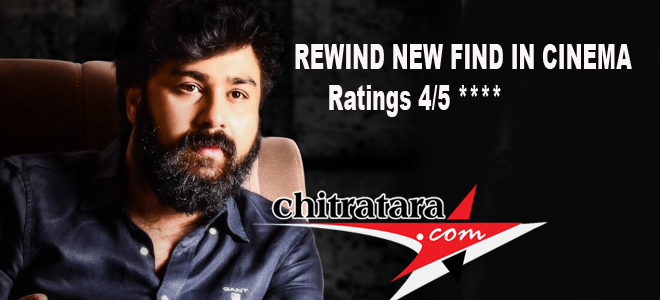 Title – REWIND, Director – Thej, Producer – Vinod, Music – Suresh Sololoman, Cinematography – Prem, Cast – Thej, Chandana, Sampath, Dharma, Sunder Raj, Anand others.
The power of youth is always like that. Innovative, catchy and truthful in their effort! That is what Thej debut director at a young age for you. The boy in 'Meese Chiguridaaga' (2003) has grown up and built the task and successfully displayed it on the silver screen in 'Rewind' Kannada cinema.
With wide knowledge in psychological thriller director Thej has shown new promises from this film. What we have heard as 'Ghost Hunters' (in Trunk Kannada cinema), we find the 'Dream Hackers' in this 'Rewind'. That is why we said it is a new find on the silver screen.
Young Adya is missing and father is rigorously hunting to find her. The travel of the story with some unexpected innovations that is refreshing to note. We have Lucy Dream theory and from which the trace out of the travel of the past to trace the needs is possible.
How protagonist Thej undergoes this medical transformation to trace her child is crux of the film. In the process a heavy weight personality, a cunning inspector Sampath surface on the silver screen and others..
The final output of the film is further surprising for the audience in the cinema halls.
Thej with wide experience in his worldwide travel in professional life has come very close to a beautiful offbeat theory film. Chandana is exceptionally good. Sampath as an inspector steals the show with his emotions. Dharma is as usual grand.
On the technical issues for the film, Thej has concentrated well on making it look natural. Cinematography and background score is adequate for the film.
You can easily watch this film 'Rewind' and be sure to find something novel.