S NARAYAN PAT FOR PRO BABU
Posted date: 09 Mon, Aug 2021 11:07:07 AM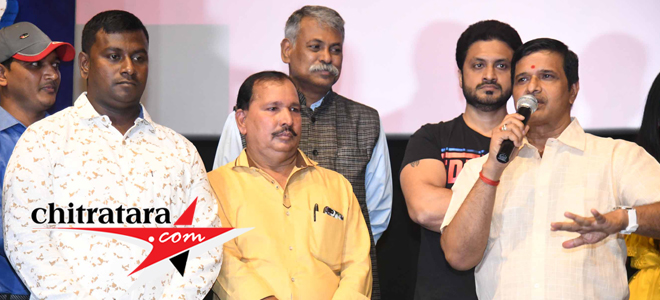 The Kannada cinema PROs rarely get appreciation at the crowded gathering of film briefing. Senior PRO Babu – a long time assistant of veteran PRO Nagendra and now independently operating as PRO of Kannada films got an appreciation from noted director S Narayan at the '5 D' media meet at screen No.5 at GT Mall on Friday.
PRO Babu had the liberty of suggesting actors for '5D' film for which his long time friend Kumar is the producer. S Narayan on the advice of PRO Babu agreed but it was a hapless situation.
When PRO Babu suggested one 'special' hero he declined to accept the offer and told S Narayan had forgotten direction. When PRO Babu 'operation' for the second hero went in, after speaking to the hero Babu himself told not to go ahead with that particular hero.
Finally as earlier discussed and story writer Ravi wanted it to happen. Adhitya of 'Deadly Soma' fame consulted for the lead.
S Narayan invited PRO Babu to the stage and narrated the proceedings. S Narayan also said that Babu was working with senior PRO Nagendra. For some time, this Babu not seen and the choice of producer Kumar is this PRO Babu patted S Narayan
Kannada Cinema's Latest Wallpapers
Kannada Cinema's Latest Videos
Kannada Movie/Cinema News - S NARAYAN PAT FOR PRO BABU - Chitratara.com
Copyright 2009 chitratara.com Reproduction is forbidden unless authorized. All rights reserved.