SAD END OF MANJUNATH AND RAGHU SHETTY
Posted date: 19 Mon, Apr 2021 05:39:19 PM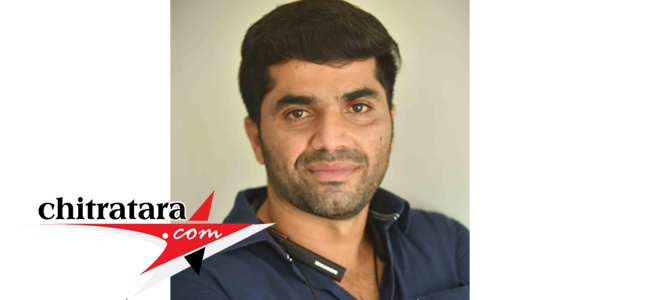 It has been shocking news on Sunday as producer, actor Dr DS Manjunath of Chemistry of Carippa fame and Tulu film 'Arjun Weds Amrutha' director Raghu Shetty passed away on account of Coronavirus.
Dr DS Manjunath age 41 years was keeping his health via gym and his regular workout did not help in the case of Corona Pandemic. Manjunath produced 'Samyuktha 2' in 2017 and Chemistry of Cariappa' successful films in 2019. He turned hero from Present Prapancha 0% Love. Before the release of this film Dr DS Manjunath succumbed to Corona virus. It is so sad indeed.
At the time of his first film Dr DS Manjunath in 2017, 'Samyuktha 2' helped the soldiers of the nation and as a social servant in his life was taking care of thousands of children with food and education. It is from this social field Manjunath got an honorary doctorate.
For the release of his debut production Dr Manjunath has decided to fund the first day four shows collection to the Army Welfare Fund. From the second day for every ticket purchased by the audience – one rupee is towards the Army Welfare Fund explains Dr Manjunath.
Dr Manjunath in fact wanted to join the police department or Army field. The fitness ground made him look at the business field.
Another youngster aged 42, a director Raghu Shetty succumbed to corona virus on April 17 in a private hospital in Mangaluru.
Raghu Shetty, an employee of a private channel and a hotelier made debut as director of Tulu film 'Arjun Weds Amrutha' – Raghu Shetty was preparing to make debut in Chandanavana as director but destiny snatched him.
Kannada Cinema's Latest Wallpapers
Kannada Cinema's Latest Videos
Kannada Movie/Cinema News - SAD END OF MANJUNATH AND RAGHU SHETTY - Chitratara.com
Copyright 2009 chitratara.com Reproduction is forbidden unless authorized. All rights reserved.