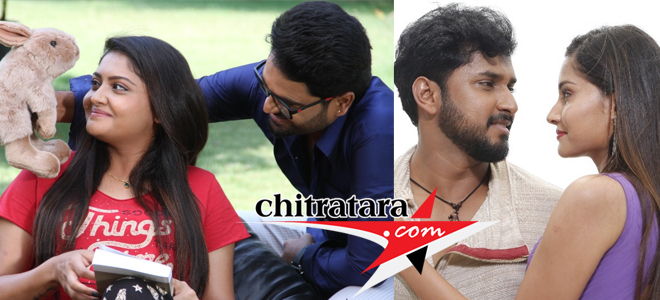 Duration – 139 minutes, Category – Suspense thriller, Score – 3.5/5
Title – Shardhoola, Producers – Rohith Shanthappa and Kalyan, Director – Aravind Kaushik, Music – Satish Babu, Cinematography – YGR Manu, Cast – Chetan Chandra, Ravi Teja, Kruthika Ravindra, Aishwarya Prasad and others.
Here is a distinct and delectable approach to a thriller from director Aravind Kaushik that is well supported by producer Rohit and Kalyan. It is a very difficult task for the audience to guess the end part of the film. It is narrated beautifully with a convincing screenplay. Aravind Kaushik returned after a long time with a good subject and star cast for the film. The background music, the feel of 'Devva Irabahuda', cinematography and actors` precise performance raises the standard of the film.
`Shardhoola` is a place here and going to this place is a hectic task. Foursome – Chetan Chandra, Kruthika, Aishwarya and Ravi Teja move for a sojourn. When they find the board `Shardhoola` – Ravi Teja announces a tale and it is at this spot the foursome find a startling encounter. Before that an action scene with actor Mahesh (Motte) takes place inside the forest.
The foursome on return in the forest find a body (?) and the thrill mounts up. When they dispose of the body from their car dickey and reach – each one is frightened with the past and ghost feelings in their mindset haunt them very much.
As the film reaches the climax, we find the kidnapping of Kruthika and Aishwarya. Who has done it? Explaining further is opening up the suspense.
At the climax portion, there is a touching message to the society. It is for everyone to take note of it.
Chetan Chandra, a macho hero has good physique and acting is very easy for this actor from `PUC` Kannada film. Ravi Teja does a good job, Kruthika and Aishwarya have done well and look beautiful.
Satish Babu Background score is a treat, cinematographer YGR Manu has given his best work.
This is a worth watching film and worth considering is the message of the film.