Posted date: 17 Mon, May 2021 08:23:20 PM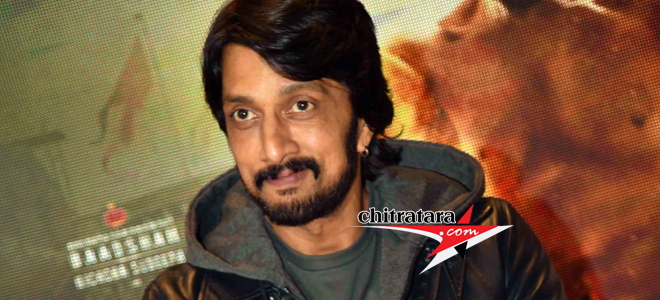 Kichcha Sudeep has shown his magnificent support to a very needy person via his Kichcha Sudeep Charitable Trust that is doing wonderful social service.
Kichcha Sudeep team helped actress Sonu Patil mother in meeting the medical bill. The latest is a female admirer getting good support.
The fan of Sudeep Soumya shared a video and said I would not forget until my death and I lit a lamp in his name, says an emotional woman.
Soumya`s husband was affected with Corona virus but he recovered. Later Soumya and mother got positive results. With great difficulty paying Rs.20000 Soumya got the remdesivir injection. Later she was asked to foot the bill of Rs.1.30 lakhs. At this difficult time Soumya contacted the Kichcha Sudeep Charitable Trust Mr Kitty and news reached the superstar Sudeep.
Kichcha Sudeep Charitable Trust immediately followed the case and supported all requirements. The immediate support extended is what makes Soumya say that she is ready to give her `Ayassu` to Kichcha Sudeep.
On Screen heroes are real life heroes at the present juncture of Corona ruckus.
Kannada Cinema's Latest Wallpapers
Kannada Cinema's Latest Videos
Kannada Movie/Cinema News - SUDEEP MAGNIFICENT AGAIN - Chitratara.com
Copyright 2009 chitratara.com Reproduction is forbidden unless authorized. All rights reserved.