Posted date: 10 Sat, Apr 2021 04:22:06 PM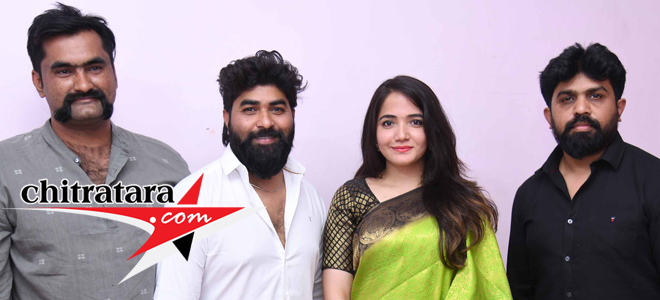 Almost all language films and TV programs are dubbed into all languages. This new wave of 2020 to be precise. In Kannada the dubbing was not seen so rampantly. In the name of Pan India, everything is going global in whichever language they prefer.
The Birth is coming up in six languages – Kannada, Hindi, Telugu, Tamil, Malayalam and English languages with a caption 10000 BC. The film is slated to go before the censor board.
A doctor by profession Dr Vikram penned the story, dialogue and directed this film. His brother Pradeep Jain is an investor in Sri Vinayaka Maruthi Creations and Lakshma Productions.
How the life of a human being 10000 years ago and the transformation is part of it. The historical background is in narration with a lot of adventure style. The film is travel based, possesses 10 minutes of present and moves to the past for the rest of the narration. The personality development, search and research – how it relates to the common audience is also described in the film.
Pratap Raana of 'Badri VS Madhumathi' Kannada film is the protagonist. He has a rugged role. Anusha Suresh and four years young child are part of the main cast.
Juda Sandy music, Anand Sundaresha cinematography, Mahesh Togata editing, Ramesh stunts, national award winning sound designer Mahaveer Sabannavar contribute in technical departments.
In Agumbe, Sakaleshapura, Honnavara, Yaana, Anandman and Meghalaya shot for this film. As the first leg of publicity, the teaser of the film was released at the media meet.
Kannada Cinema's Latest Wallpapers
Kannada Cinema's Latest Videos
Kannada Movie/Cinema News - THE BIRTH IN 6 LANGUAGES - Chitratara.com
Copyright 2009 chitratara.com Reproduction is forbidden unless authorized. All rights reserved.